Glossodoris atromarginata
Near the end of a dive at "Bethlehem" on the west side of Maricaban Island, near Anilao, I found this 15cm long Glossodoris atromarginata speeding along, which I thought was my first example of this creature until I checked my files and found another photographed years ago in Thailand (see below).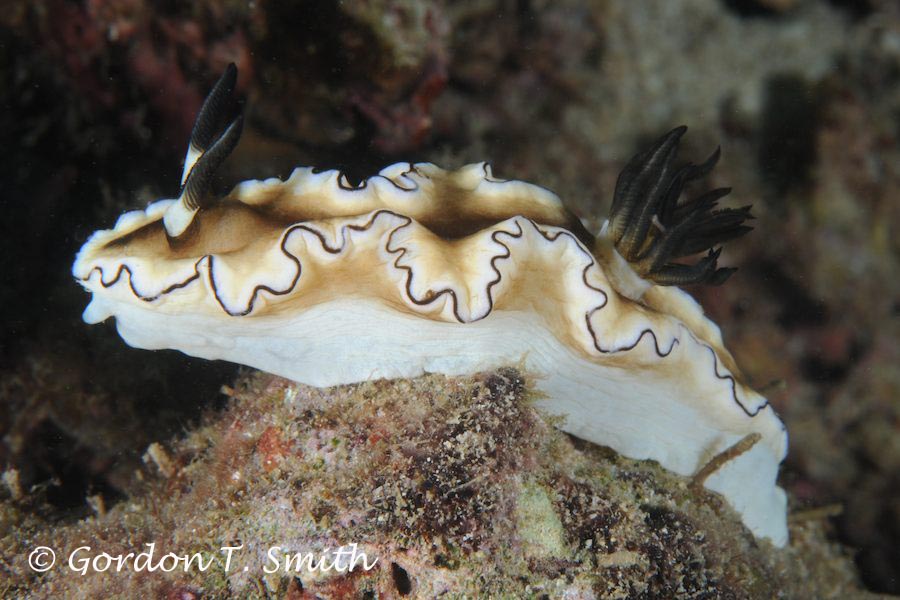 In contrast, many years ago diving in Thailand in the Andaman Sea, following a bunch of "newbies", I noticed something fly off the reef due to a vigourous fin movement. It was very small and I was both surprised and delighted to see that it was a nudibranch, barely 1cm in length.
Photographed using a Nikon F3, 60mm lens on Fuji Velvia.