Dendrodoris denisoni
At the end of the second dive of the day on Inchcape 2 I was about to move to the mooring line when I spotted the movement of this creature. I recognized it immediately as soon as I noticed the blue spots on it as one my Buddy Vanjie had seen and photographed before. At last my own specimen to photograph.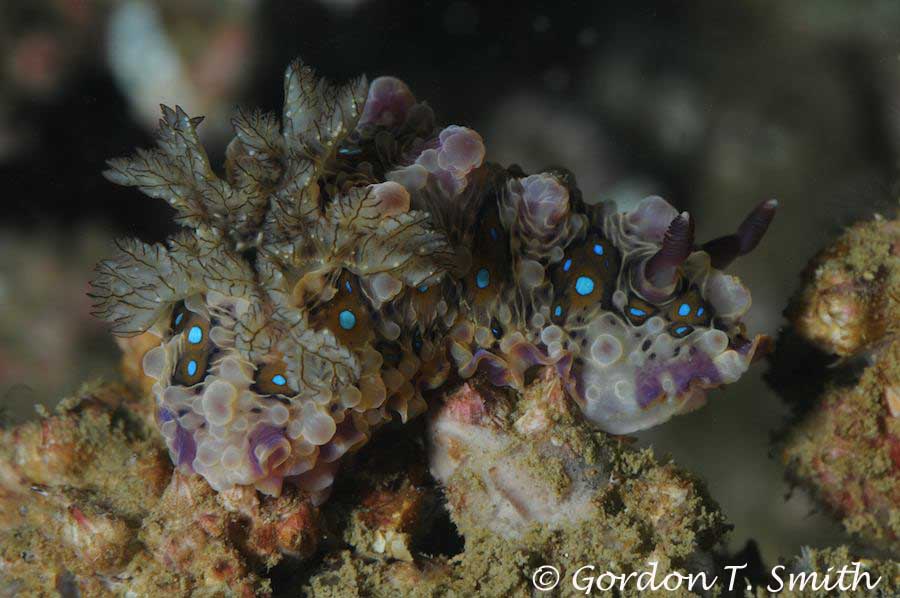 Although I was already at 50 bar I managed to spend around 10 minutes photographing it breathing EAN40 from my pony.
Fast forward a month and I find another one on the opposite side of Inchcape 2, and almost the same scenario, down to 50 bar. This one however was much larger (10 cm) and laying eggs.