Aegires villosus
I could barely make this out, a hint of colour moving defined that there was something there, I had just changed lenses and unfortunately left the 85mm on autofocus. Using the +10 wet diopter was an advantage to see better, but the camera (D70) was going crazy trying to focus.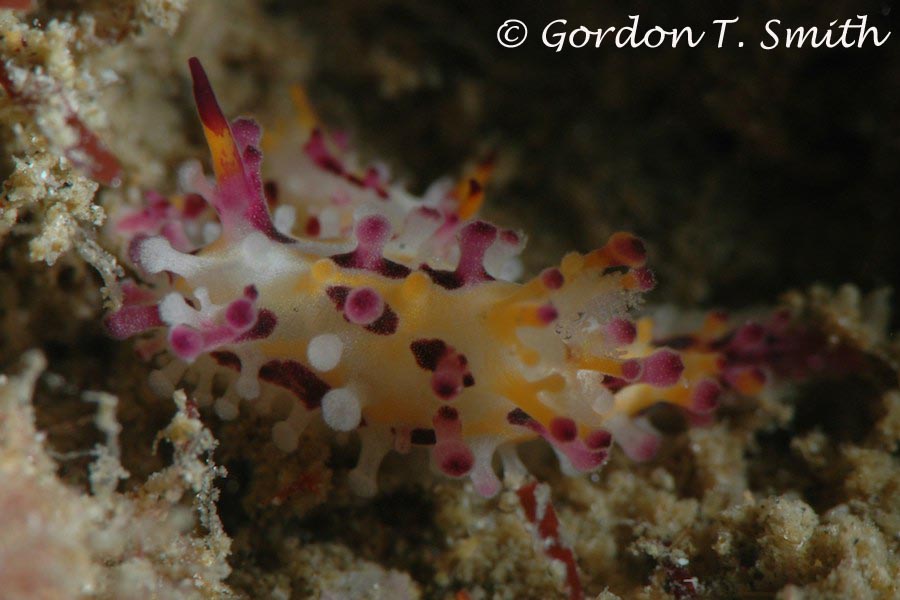 Look closely, there are two of them.
On a subsequent dive on Inchcape 2, Khorfakkan, we found a few more. Once again using 85mm lens with +10 wet diopter with my D300 this time using manual focus.